Regular price
Sale price
$43.00 USD
Unit price
per
Sale
Sold out
Description ( 200ml )
Get ready to experience the revolution in your skin care!
Forget about ordinary body oils, because we have created something extraordinary. Nourish your skin with the vibrational power of citrine and the purity of first cold-pressed almond oil, while enjoying total absorption and an unparalleled feeling of comfort. Enjoy the power of the blend of 100% pure and organic essential oils so that your skin shines like never before.
Primary Benefits
-Nourishes and regenerates the skin, cleansing effect.
-Brings positivity, joy, dispels negative thoughts.

-Connect with creativity and internal abundance.
Applications
-(I) inhale after each application
-(P) apply daily through self-massage all over the body.

Suggestions for use
- Performing a daily self-massage brings countless benefits. The essential trace elements and vitamins in almond oil nourish the skin, protecting it from external agents and free radicals.
- Its formula of pure and certified bio oils provide general well-being in the body, mind and soul, increasing the feeling of joy, providing positive thoughts, dispelling negative moods such as sadness, apathy or discouragement.

-The vibrational power of citrine reactivates the mixture of oils, providing freshness  and brightness  to our  aura, Increasing creativity and connecting with the energy of abundance. 
Precautions
Avoid contact with eyes, sensitive areas. Avoid direct contact with the sun during the 1st hour of application.
View full details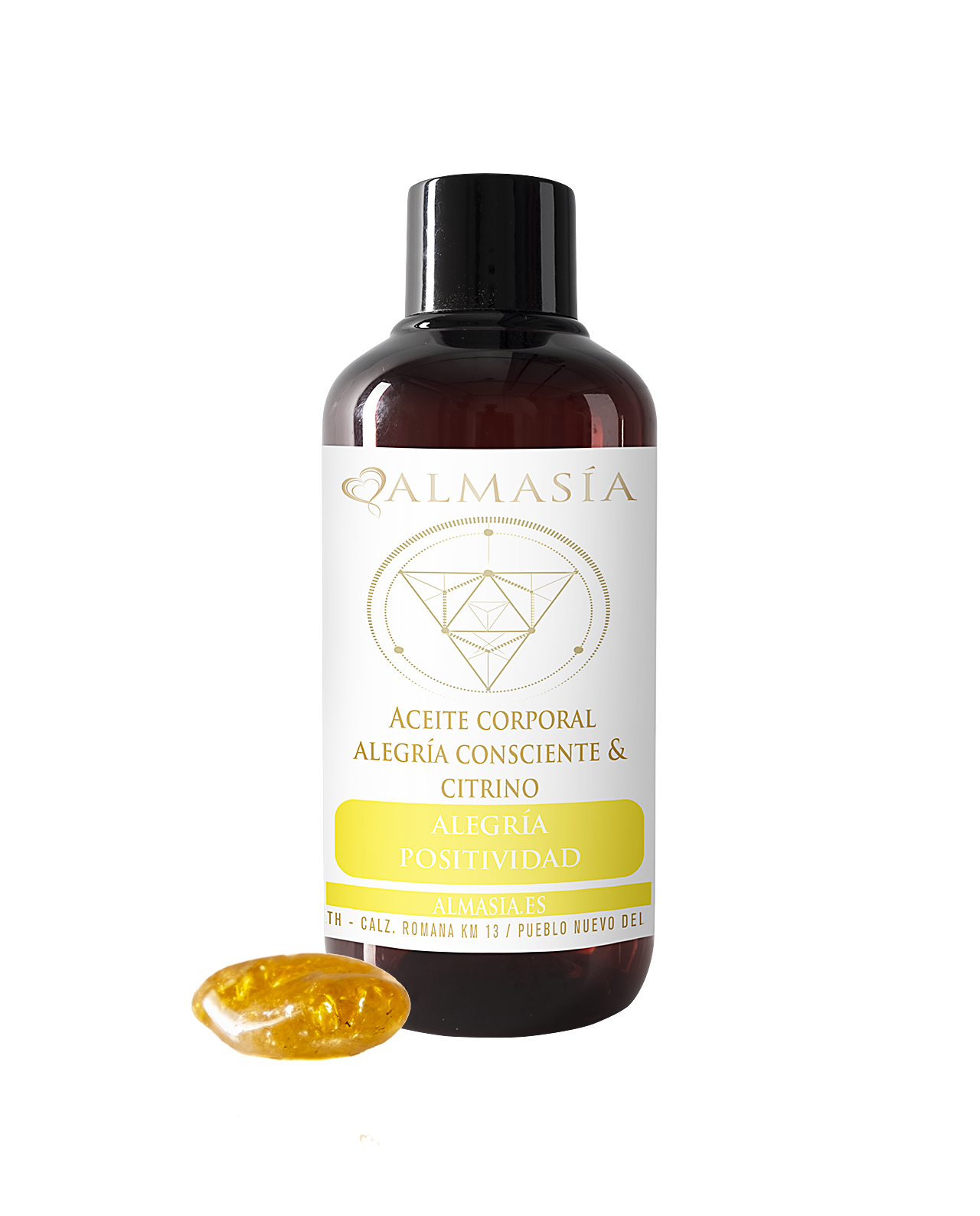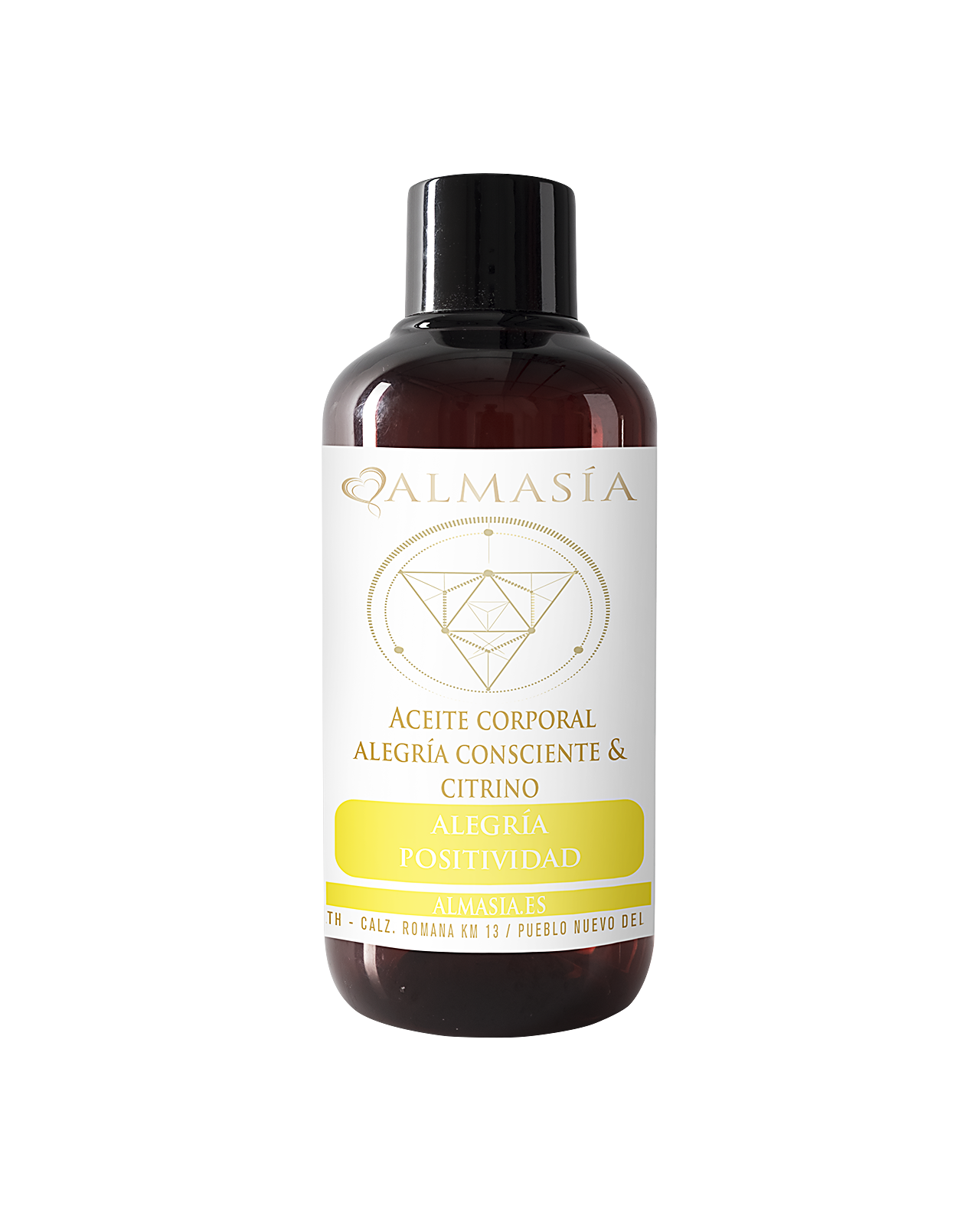 in love
I love this oil! The texture, the smell, the happiness it produces when applying it... EVERYTHING
Te ofrecemos siempre lo mejor
Crueldty free

Ninguno de nuestros productos se testan en animales.
Aceite esencial 100% puro y órganico

Todos nuestros aceites esenciales son 100% puros, con certificados de calidad y sello ecológico
Garantía de satisfacción

Garantía de 30 días de satisfacción
Envíos gratis a partir de 37,95€

Envios gratis a toda España a partir de pedido mínimo 37,95€
Libre de Químicos y Alérgenos

No contienen productos químicos,ni derivados del petróleo
Aromagemoterapia

Todos nuestros productos contienen gemas semipreciosas, aportando el poder vibracional de los cuarzos.