Regular price
€0,00 EUR
Sale price
€41,95 EUR
Unit price
per
Sale
Sold out
Description
Body oil combines the energy of ruby  with the purity of the best almond oil of 1º cold pressure, mixed with pure essential oils and organic certificates  like myrrh, frankincense and violet. The essential trace elements and vitamins in almond oil nourish the skin, protecting it from external agents and free radicals. 
Primary Benefits
-Regenerates, nourishes, revitalizes
-Provides security, self-esteem, reaffirming
-connect with the inner peace that is in our hearts.
Suggestions for use
-Apply a daily massage to the whole body, nourishes the skin, giving it life, recovering elasticity and feeling a unique softness and smoothness.
-Cleopatra's essence body oil connects you with the innate beauty of women, brings clarity and raises the feeling of general well-being, helping to connect with the inner peace that is in our hearts.
-It has a firming effect and is highly recommended to apply in areas such as the bust, buttocks and thighs. 
-The vibrational power of the ruby ​​is considered a gem of power,  of leadership, connects with intelligence and personal security. reactivates the mixture of oils, providing purity and luminosity  to our  aura .
Precautions
Avoid contact with eyes, sensitive areas. Avoid direct contact with the sun during the 1st hour of application.
Main components
vitamins, antioxidants, trace elements.
View full details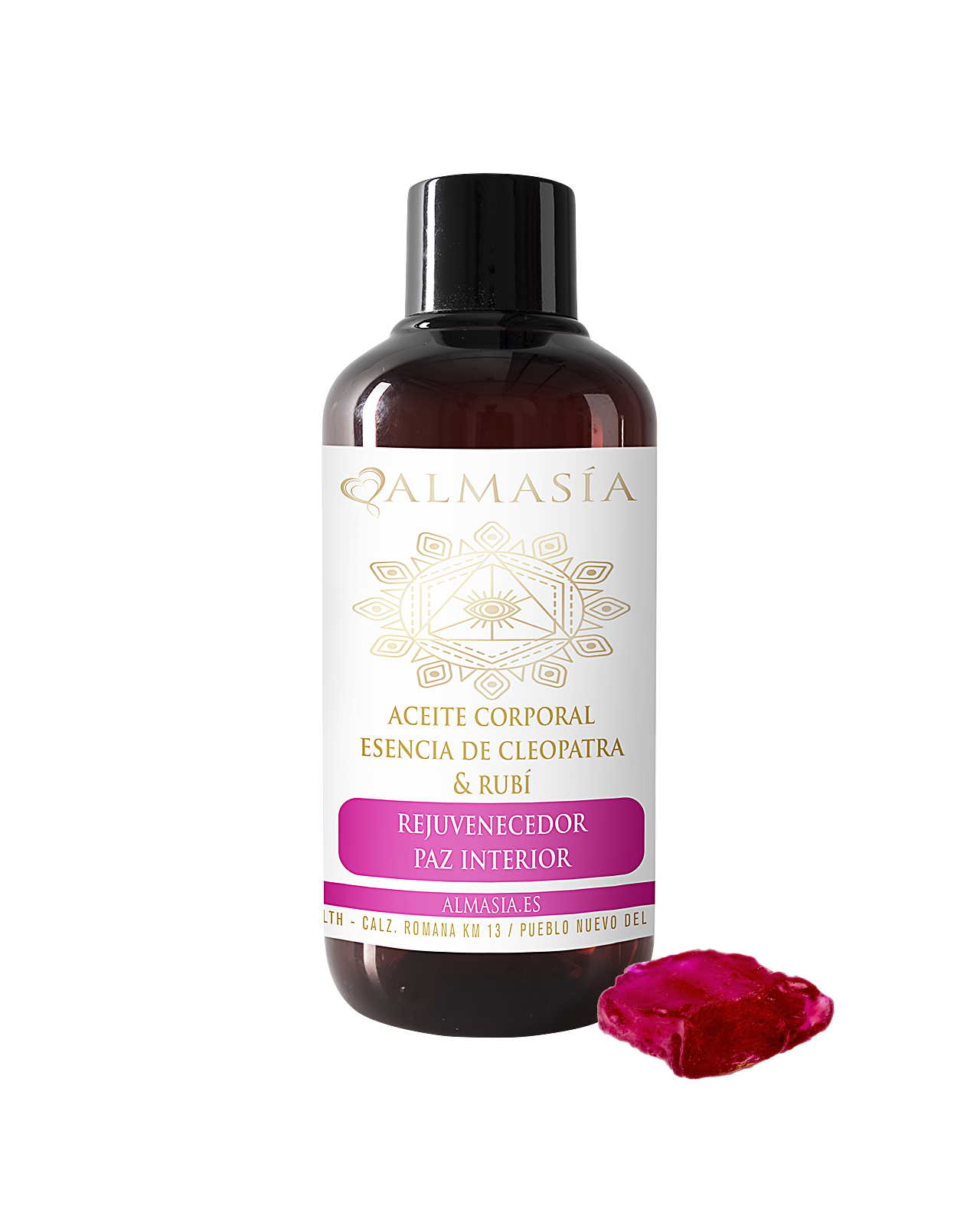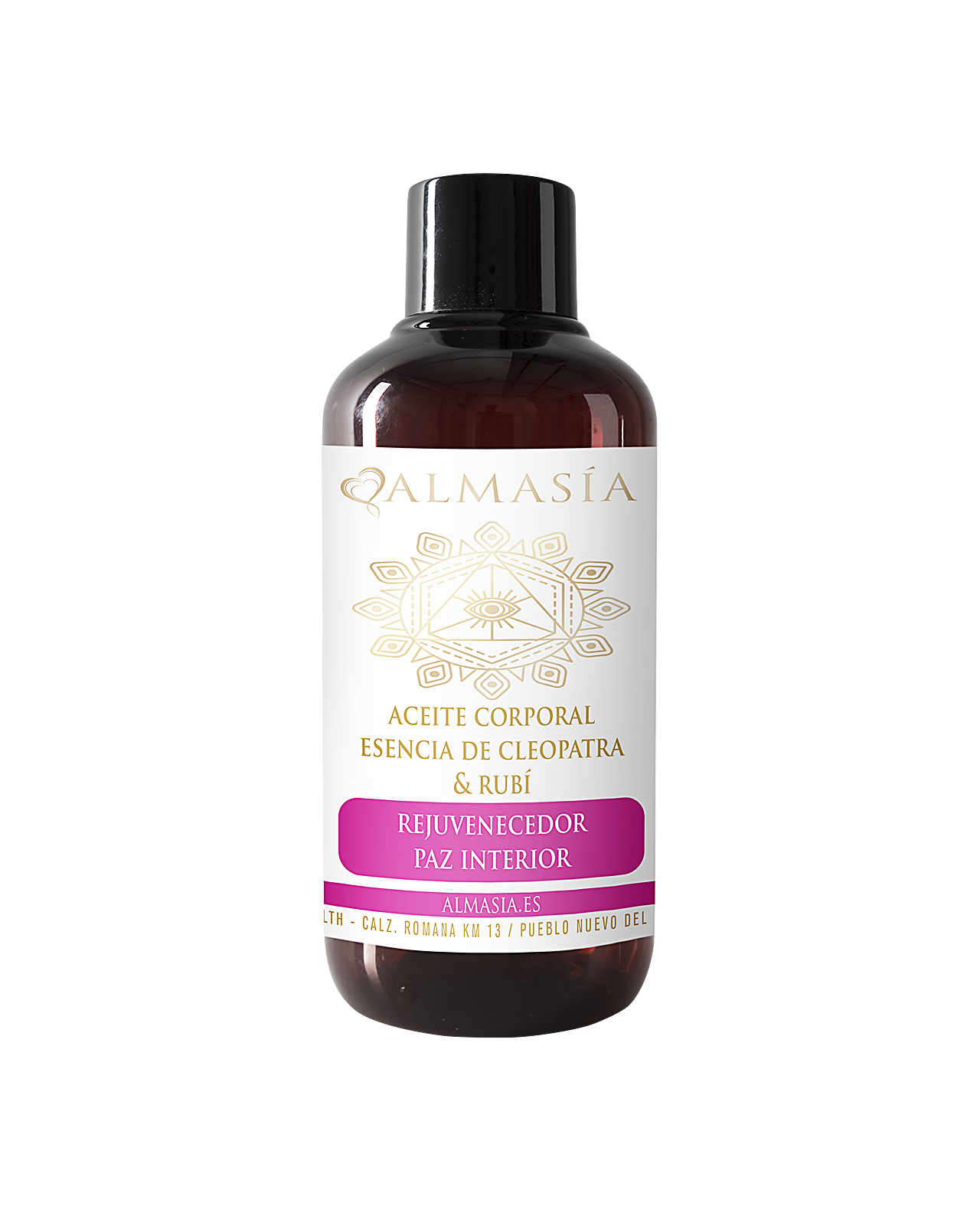 Aroma and unique qualities
It is one of my favorites after each shower to start the day it becomes a routine I recommend it a thousand.
Body oil
Well, your magic oil hasn't reached me yet
Te ofrecemos siempre lo mejor
Crueldty free

Ninguno de nuestros productos se testan en animales.
Aceite esencial 100% puro y órganico

Todos nuestros aceites esenciales son 100% puros, con certificados de calidad y sello ecológico
Garantía de satisfacción

Garantía de 30 días de satisfacción
Envíos gratis a partir de 37,95€

Envios gratis a toda España a partir de pedido mínimo 37,95€
Libre de Químicos y Alérgenos

No contienen productos químicos,ni derivados del petróleo
Aromagemoterapia

Todos nuestros productos contienen gemas semipreciosas, aportando el poder vibracional de los cuarzos.