Regular price
Sale price
€18,95 EUR
Unit price
per
Sale
Sold out
Description
Imagine a soft rain of rose petals falling on your skin, their intense aroma enveloping your body, every pore of your skin vibrating with that fresh and sweet energy of thousands of roses together. Fill your skin and soul with love with the vibration of rose quartz and the power of organic damascene rose.
Primary Benefits
Acts as a cooling agent for the skin.
Excellent facial cleanser, makeup remover.
Moisturizing regenerator.
Suggestions for use
-It has regenerative properties, sprayed on the face calms facial tension, hydrates and refreshes the face with a pure and delicate aroma.
-Recommended for dry and mature skin thanks to its regenerative and moisturizing properties.
-Excellent as a facial cleanser, we can use it to remove make-up from the face. 
-Spraying directly after sunbathing instantly refreshes by releasing body heat, providing nutrients and regenerating the skin. 
- Thanks to rose quartz, spray all over the body to cleanse the aura and harmonize spaces when there is a feeling of density or heaviness. 

Precautions
It does not present contraindications. If you are allergic to any of the components, consult your doctor beforehand.
Obtaining method
Steam distillation.
plant part
flower
Main components
farsenol, geraniol, nerol...
View full details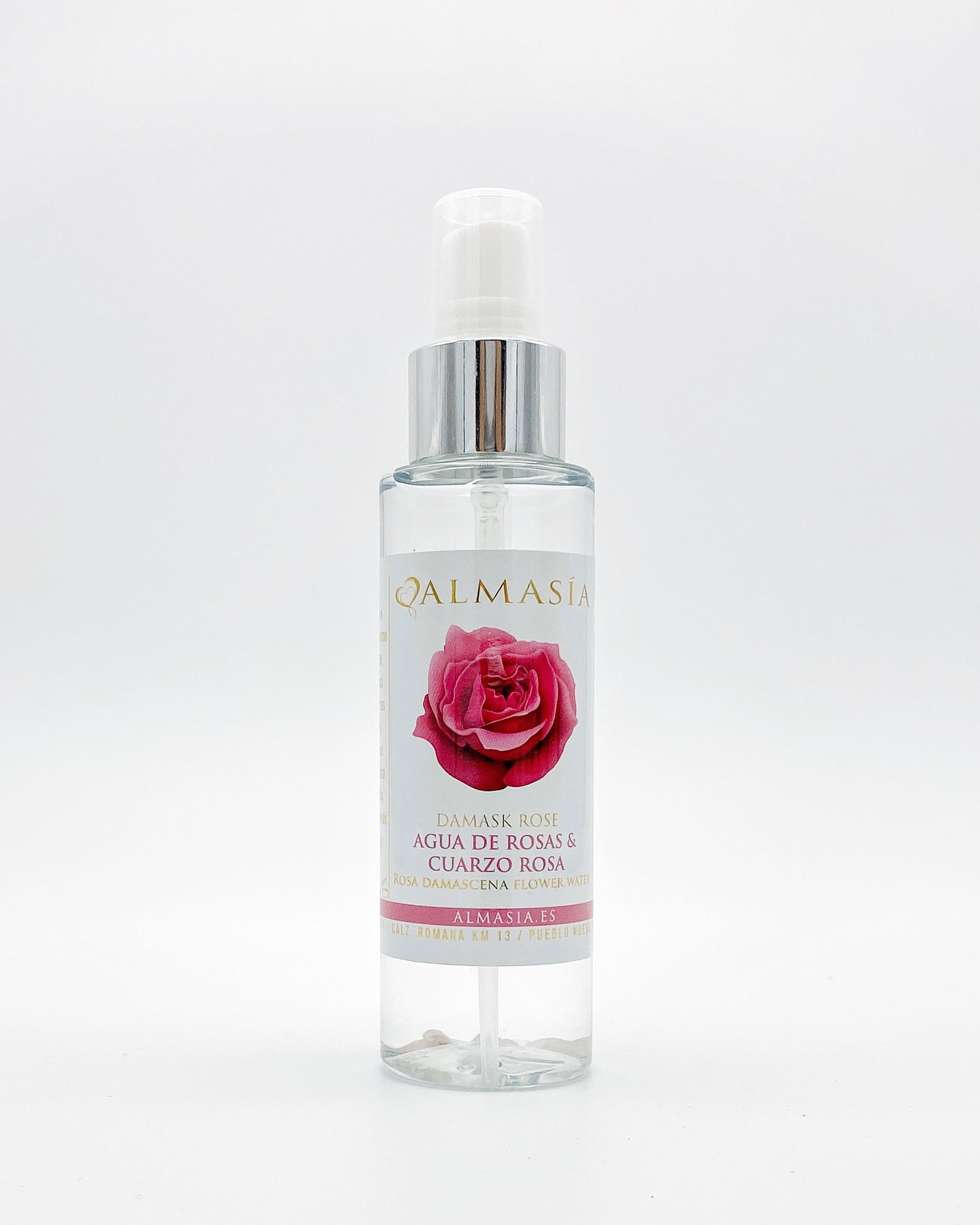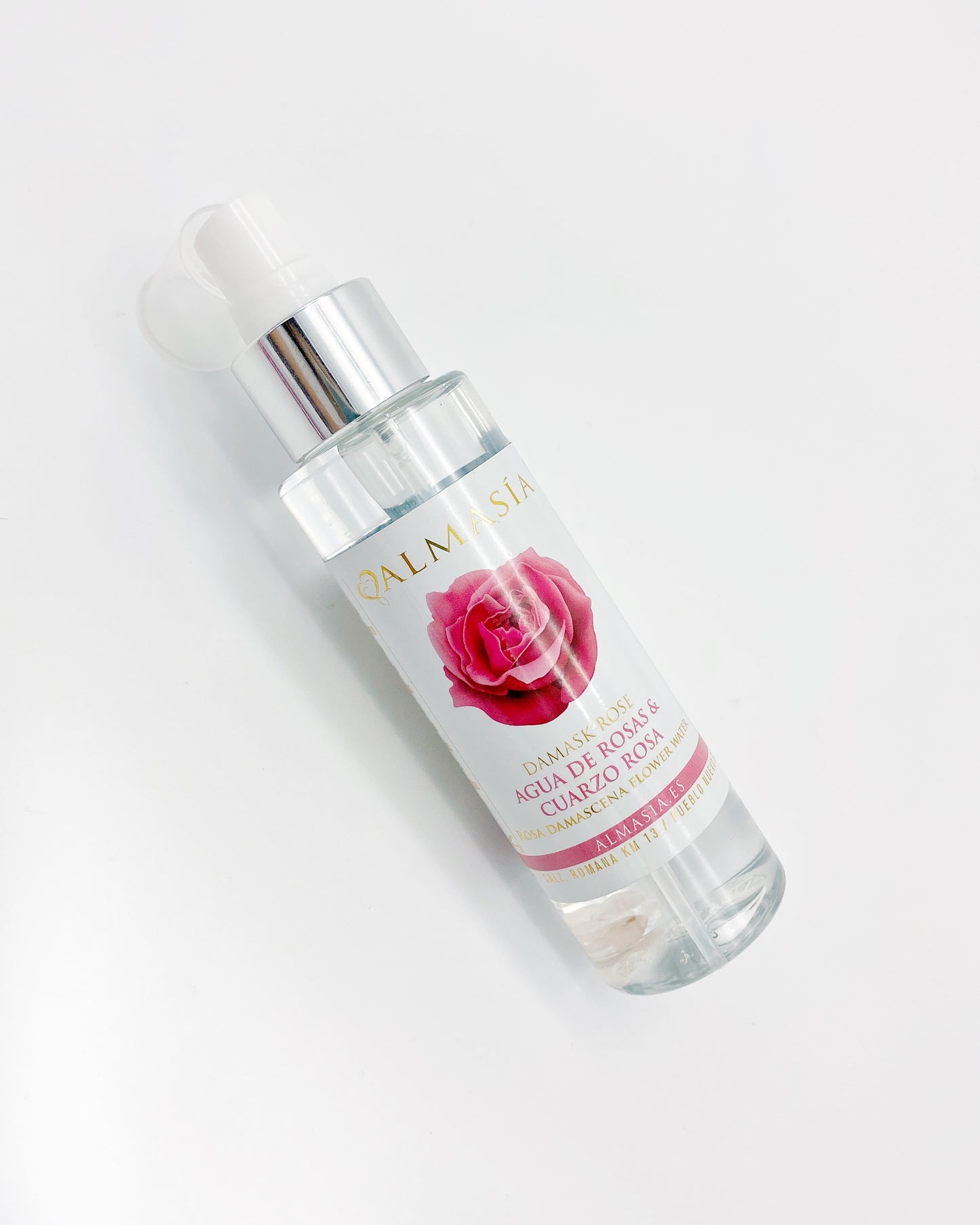 The best for the skin
Hydrosol with a great rose scent, I use it daily in skin care.
It refreshes me, hydrates me and cleanses me. I highly recommend it
Te ofrecemos siempre lo mejor
Crueldty free

Ninguno de nuestros productos se testan en animales.
Aceite esencial 100% puro y órganico

Todos nuestros aceites esenciales son 100% puros, con certificados de calidad y sello ecológico
Garantía de satisfacción

Garantía de 30 días de satisfacción
Envíos gratis a partir de 37,95€

Envios gratis a toda España a partir de pedido mínimo 37,95€
Libre de Químicos y Alérgenos

No contienen productos químicos,ni derivados del petróleo
Aromagemoterapia

Todos nuestros productos contienen gemas semipreciosas, aportando el poder vibracional de los cuarzos.